Year 1
Take a look at what Year 1 have been doing so far this term.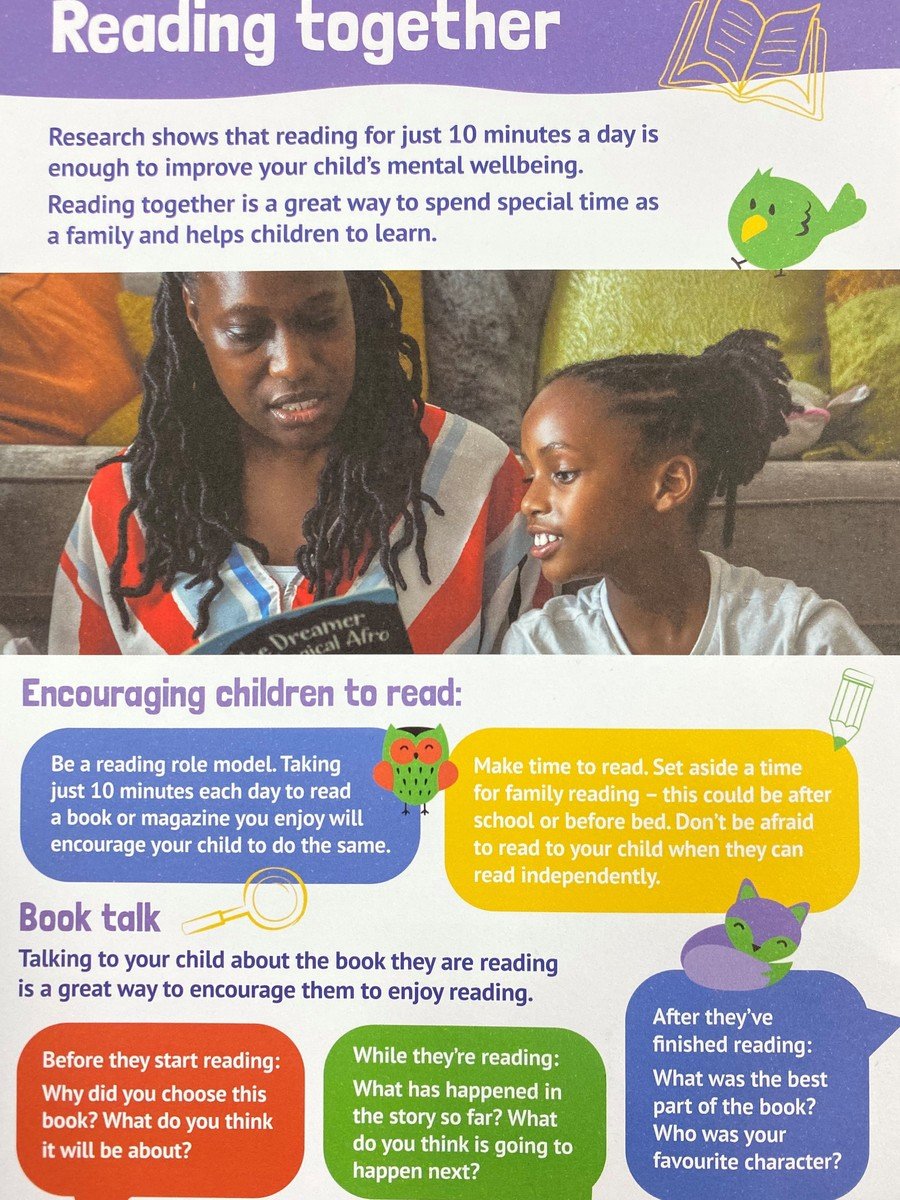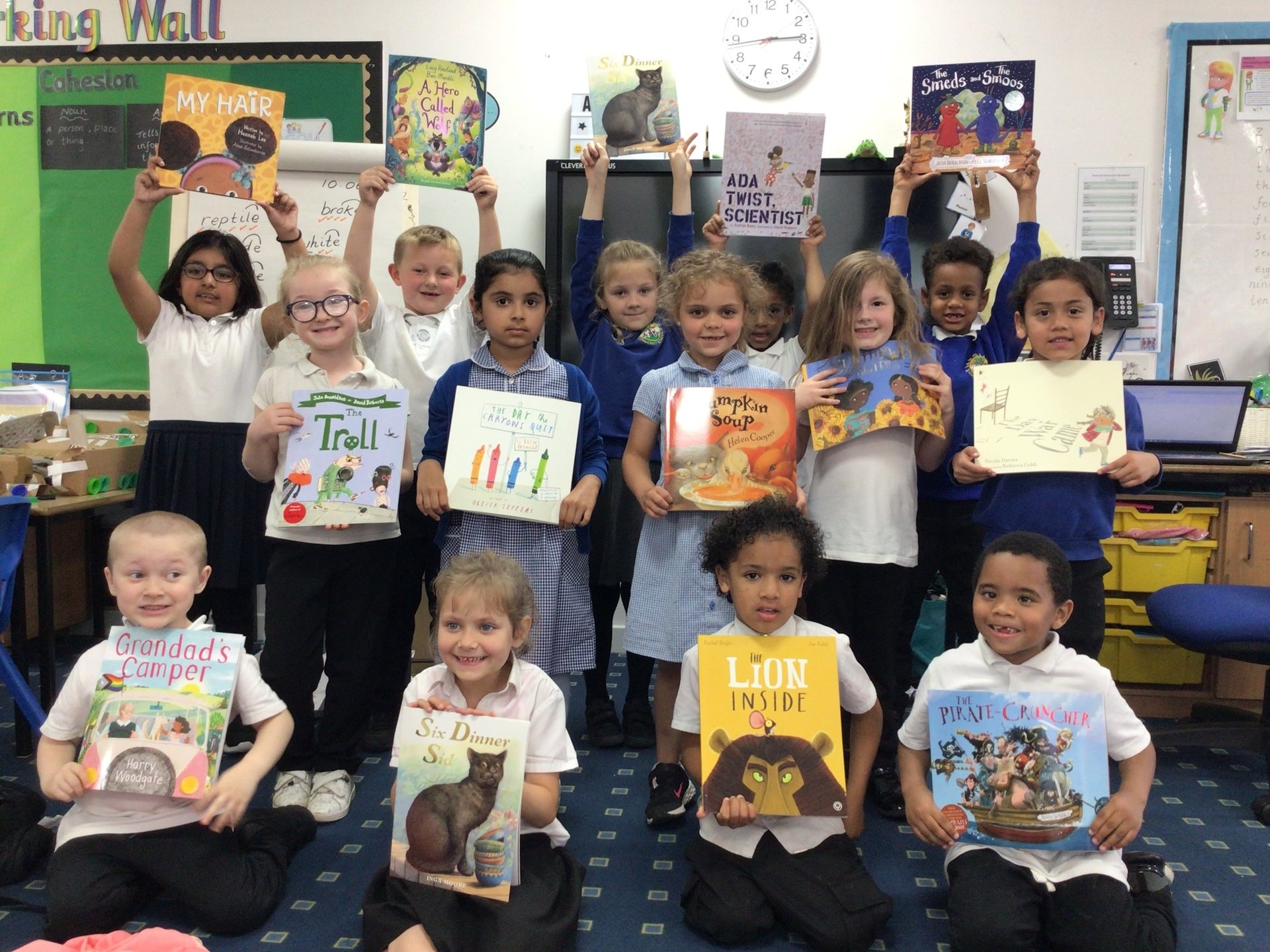 What a fabulous first week back we have had! The children have settled back in beautifully after the break and we couldn't be prouder of how ready for learning they are, how respectful they have been towards the staff and each other and how safely they move around the school. Such a bunch of superstars!
This week we introduced the children to our Young Readers Programme which is a project from the National Literacy Trust and is all about enjoying books and reading. The children will participate in three fun reading events and at the end of each session, they get to choose a book to take home and keep for free!
On Friday we ran our first event which was themed around the Queen and London. The children completed a range of fun activities; they became architects and built famous landmarks using blocks, they became artists and sketched the London Eye and Buckingham Palace, they coloured the flag of the United Kingdom by using colour appropriate images to create a collage, they learnt facts about the Queen, wrote postcards and shared books with one another. Finally, they got to choose their own book which they are looking forward to sharing with you all at home!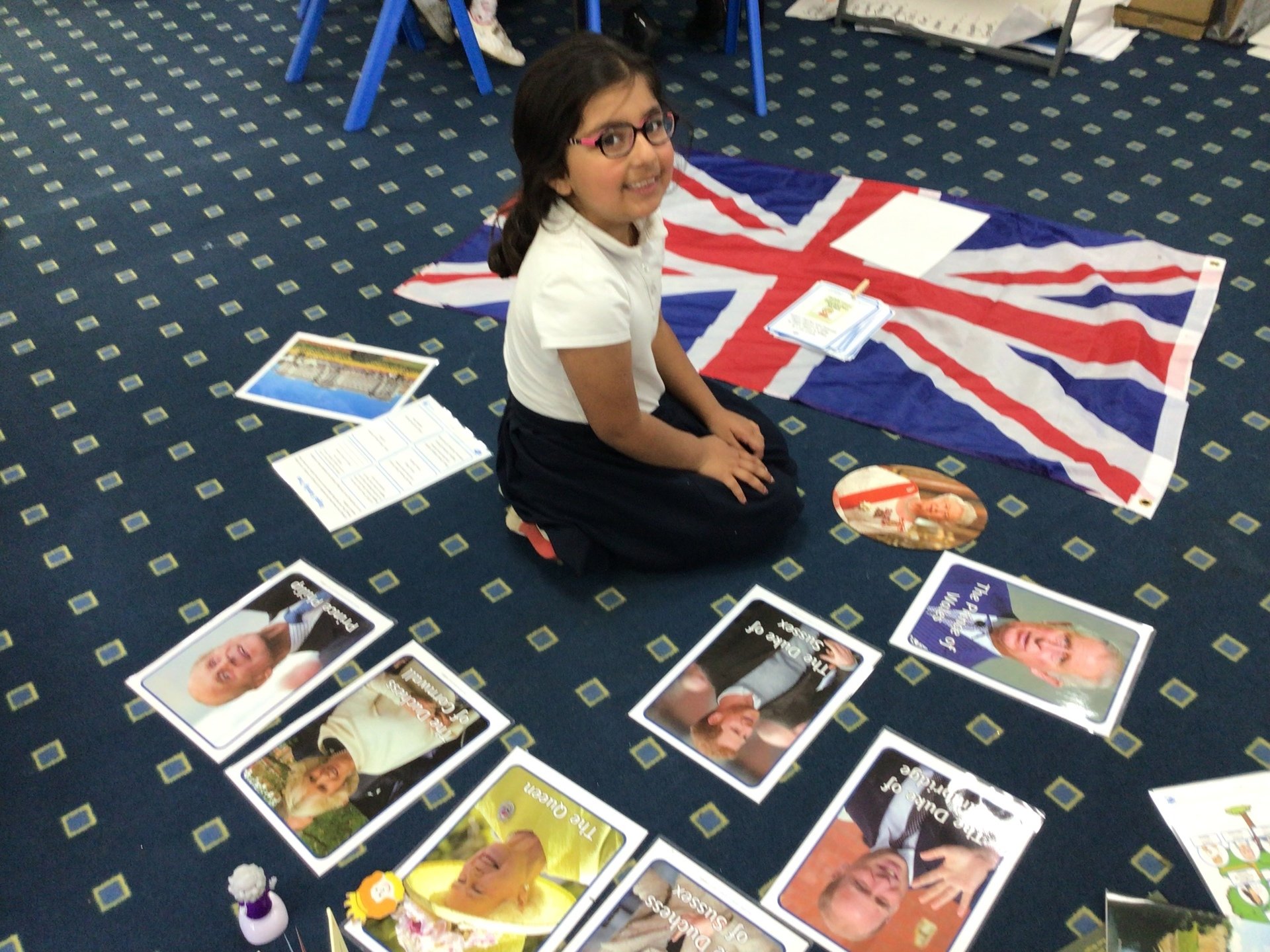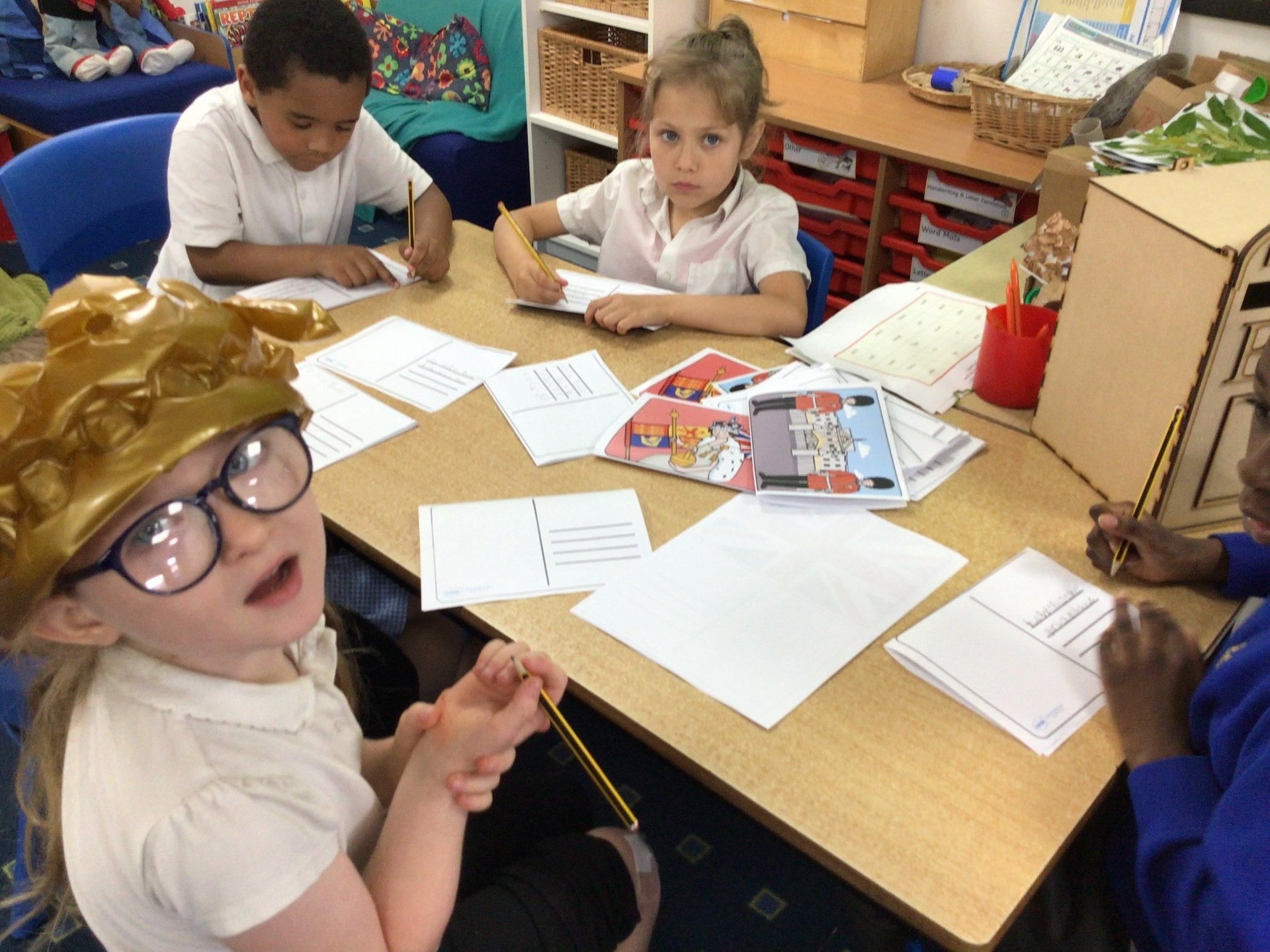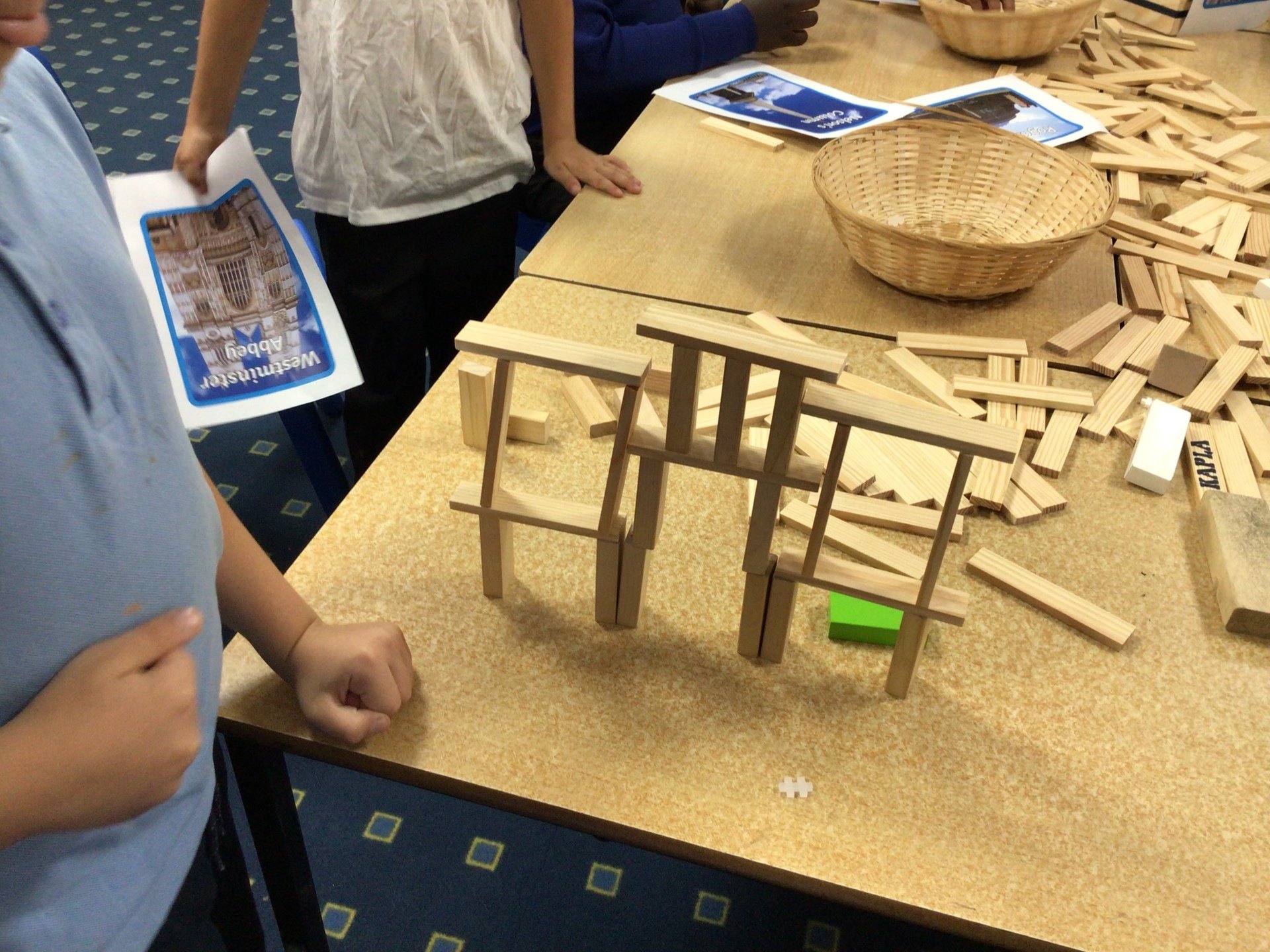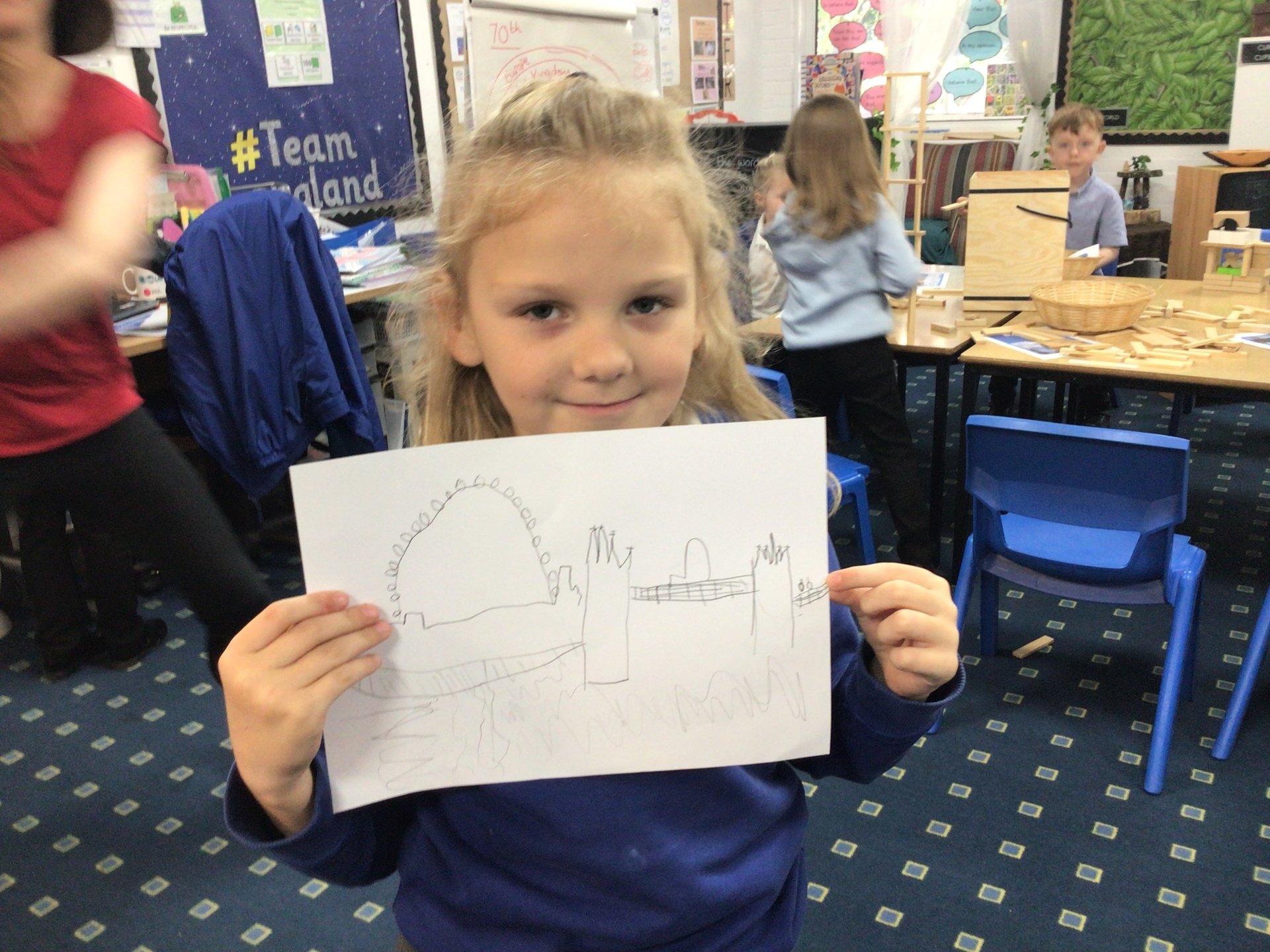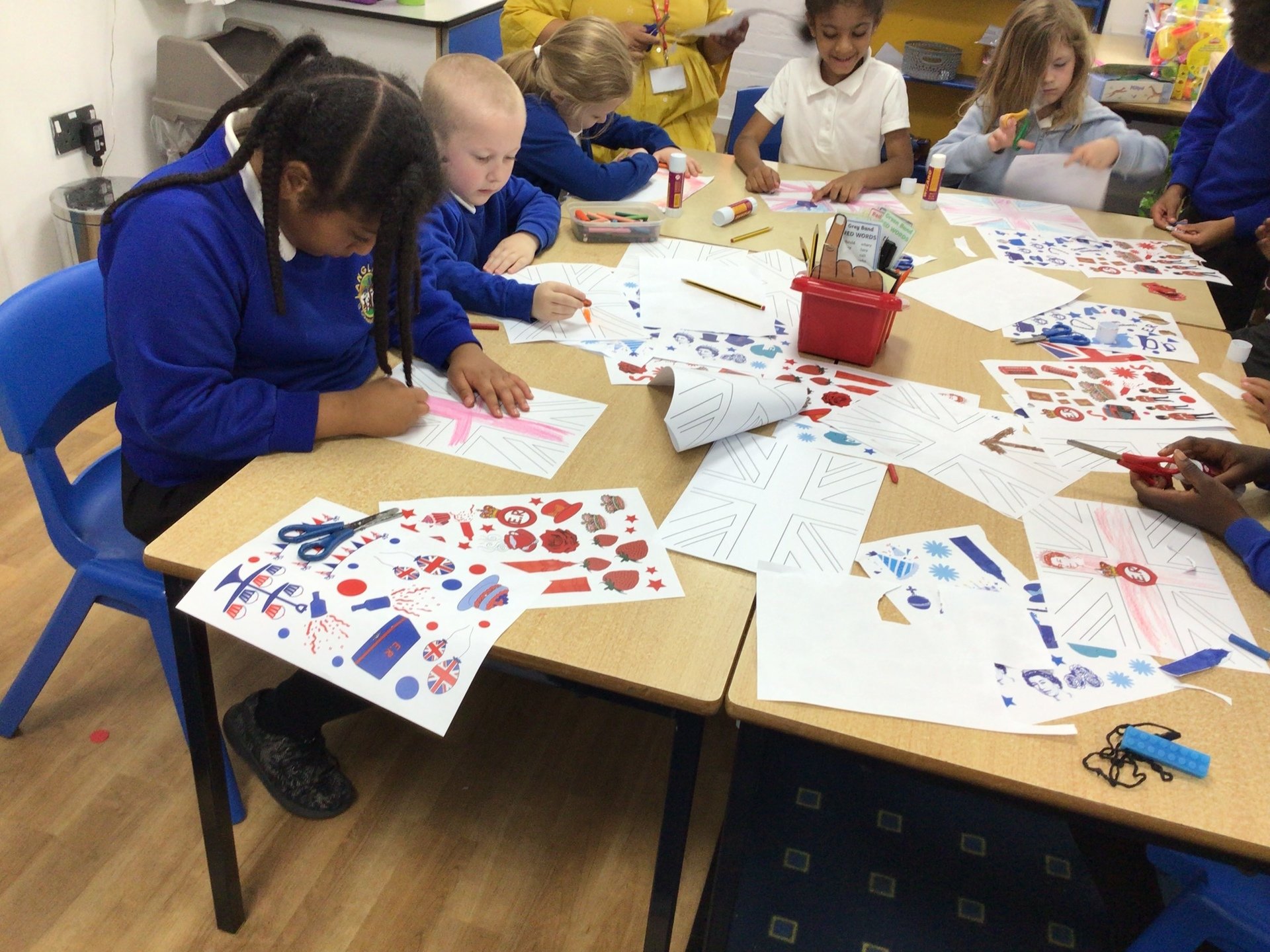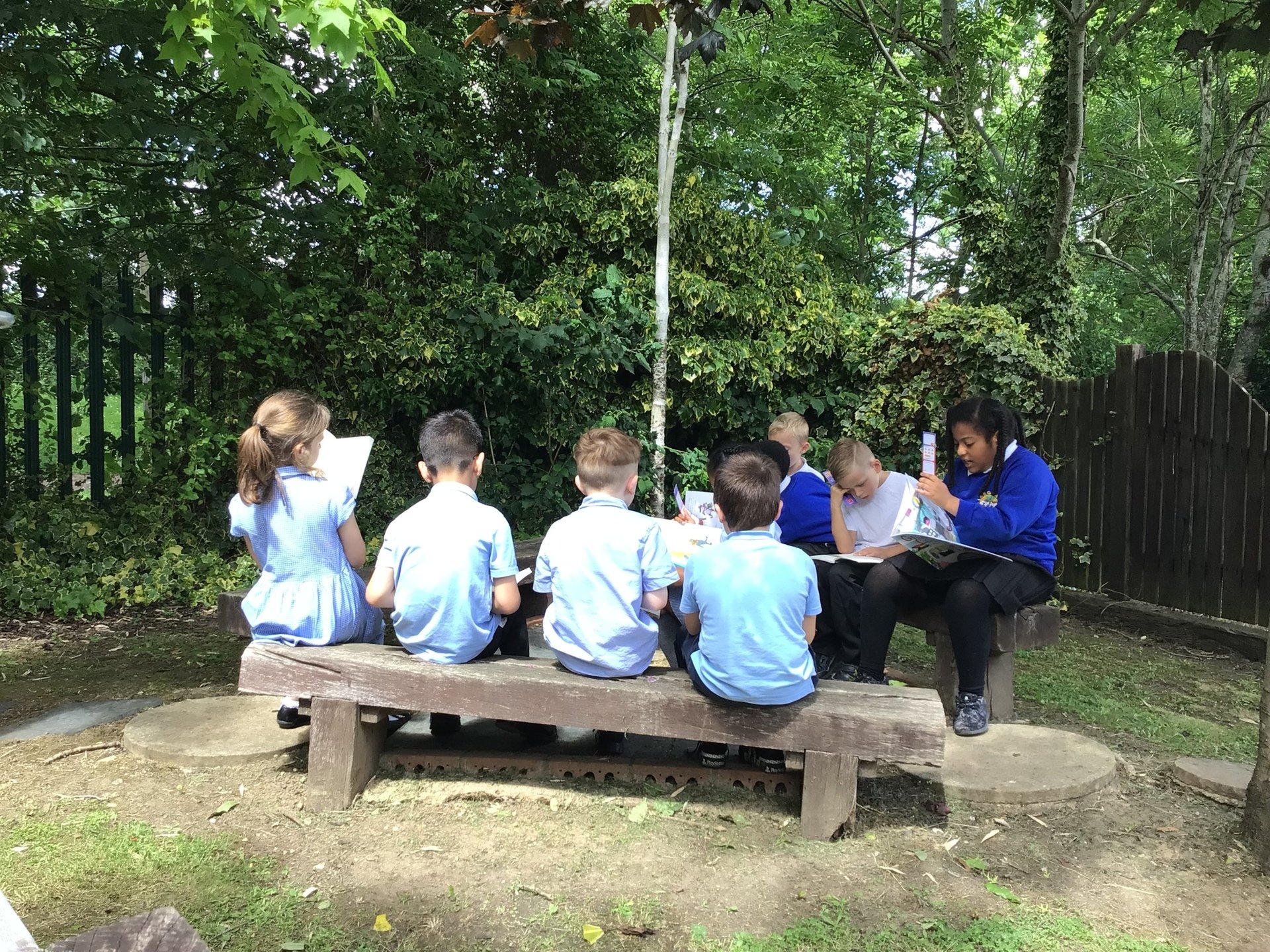 We have been very busy in Year 1 this week. In maths, we have been focusing on position and direction including full-turns, half-turns and quarter-turns. During our Talk for Writing lessons, we have been changing parts of our model text, The Storm Whale, to create our own descriptive sentences.
In science this week we have been learning about the different parts of a plant and what job each part does and we have also planted beans so we can watch them grow!
Then on Friday we were once again treated to a fantastic story telling experience hosted by the Young Readers Programme. We were lucky enough to be able to watch two incredible story tellers, listen to and join in with their fabulous stories. We watched:
Alim Kamara A British-Sierra Leonian Hip Hop Artist and Storyteller. He established Storie Storie to share the traditional Sierra-Leonean folk tales of his childhood in the UK. Through the organisation, he performs and runs workshops through schools, businesses and festivals.
Grethe Mangala Jensen
An actress/puppeteer and founder of Sandal Sticks Theatre, a storytelling company that specialises in presentations of classic fairy tales, myths and legends for all ages
This week in Year 1 and 2 we have taken part in the third and final reading day as part of the Young Readers Programme. The final day focused on nature and the world around us. At the end of the session, the children were invited to select their third book for them enjoy and keep.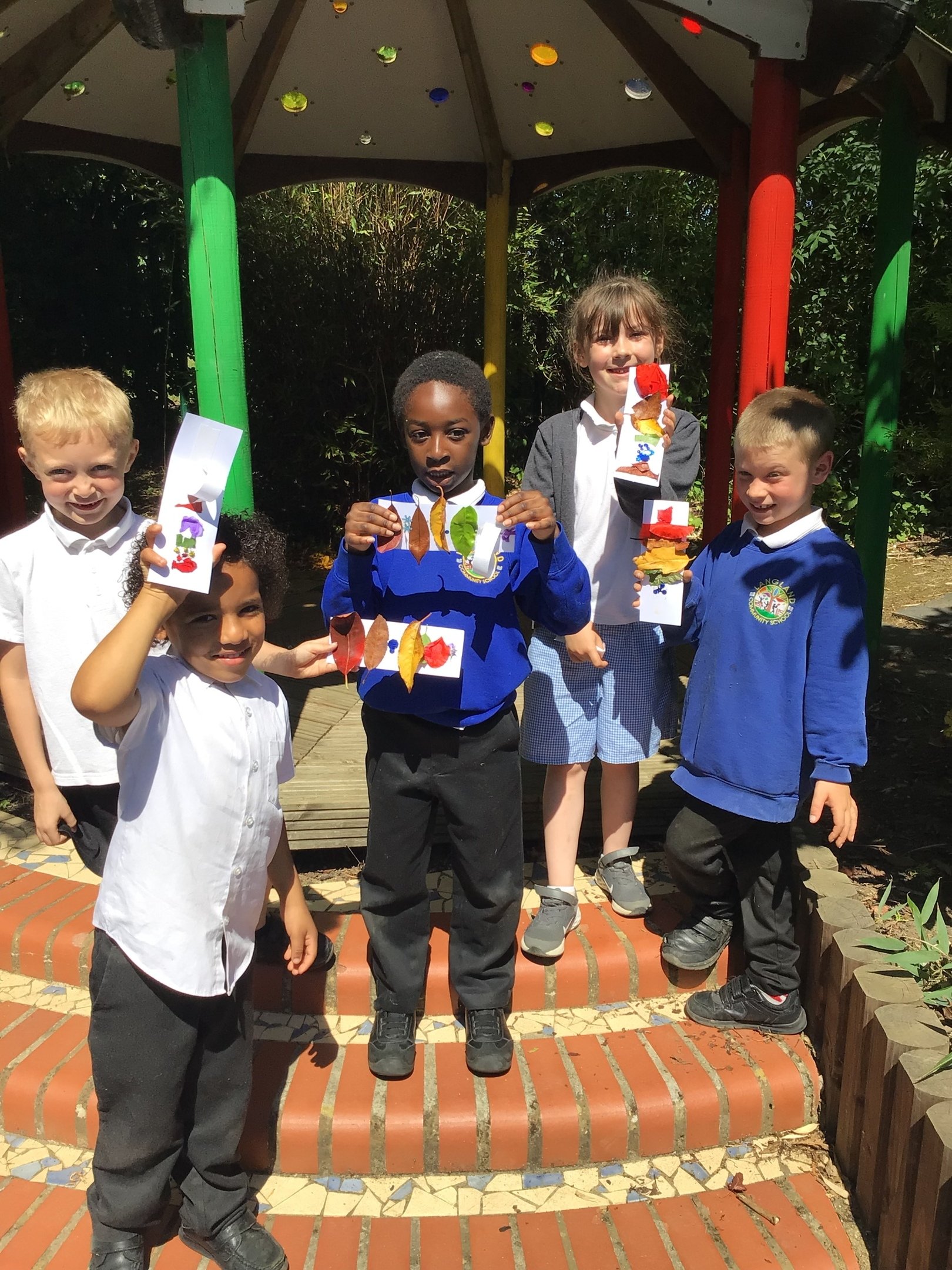 We created rainbow book marks using natural materials foraged from around the school grounds.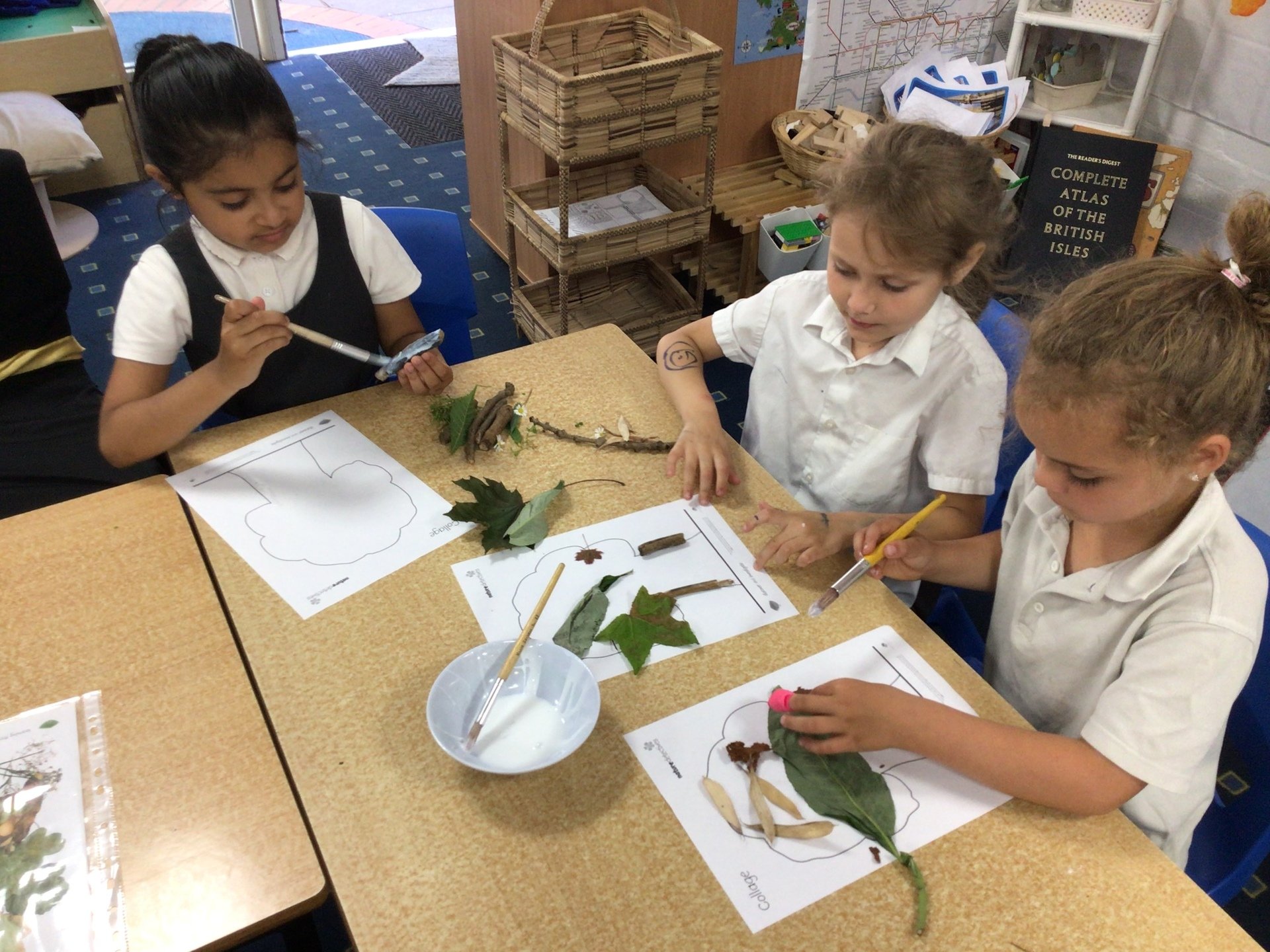 We created collages using a variety of fallen leaves.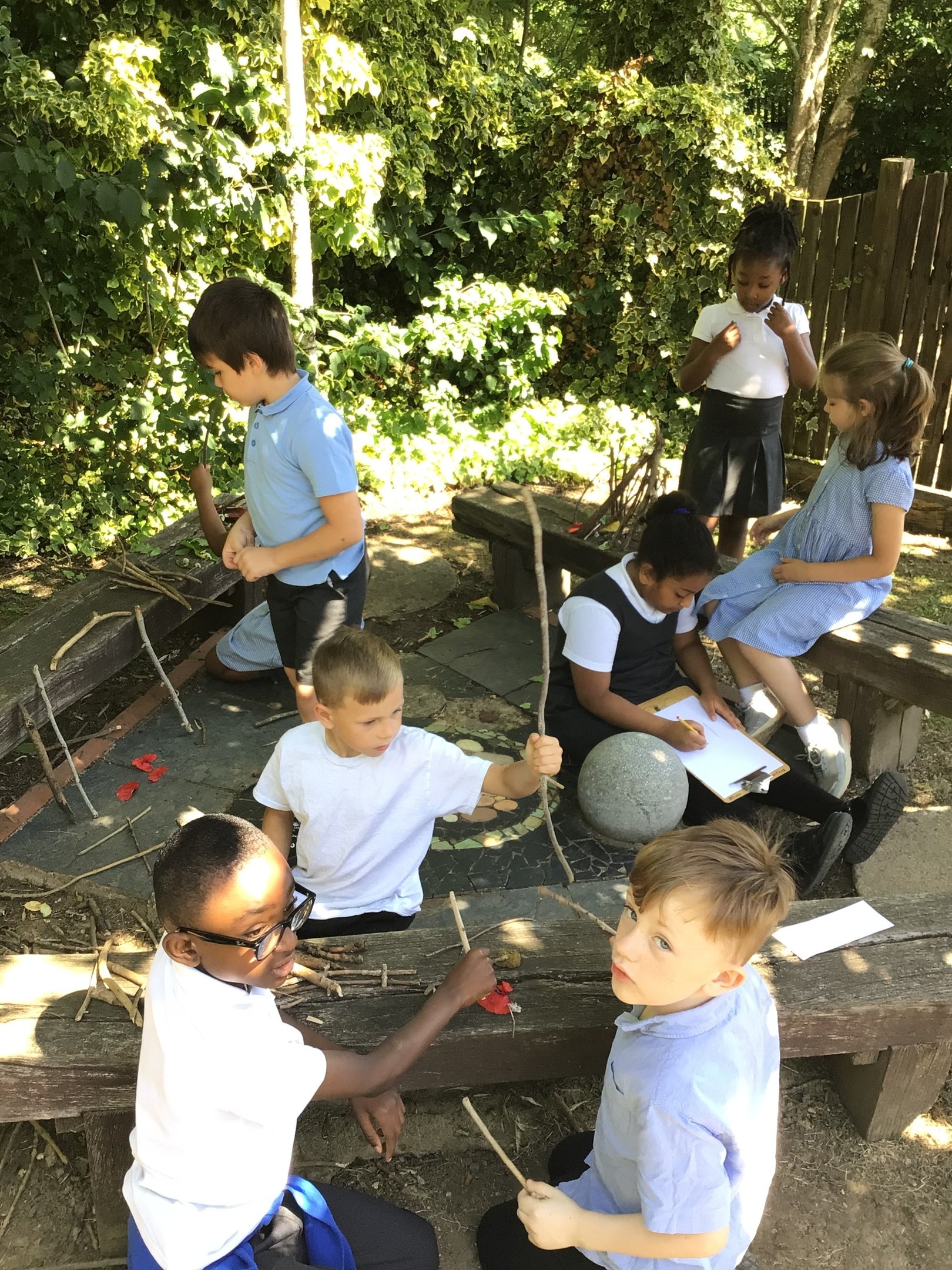 We built fairy homes using sticks and leaves.
This week, Year 1 have been exploring plants during our science lessons. We have planted Pumpkin seeds and we can't wait to watch them grow! We have also explored the plants that grow on the school grounds and discovered Bluebells, Tulips and Daffodils just to name a few. Can you spot any plants in your garden or in your local area?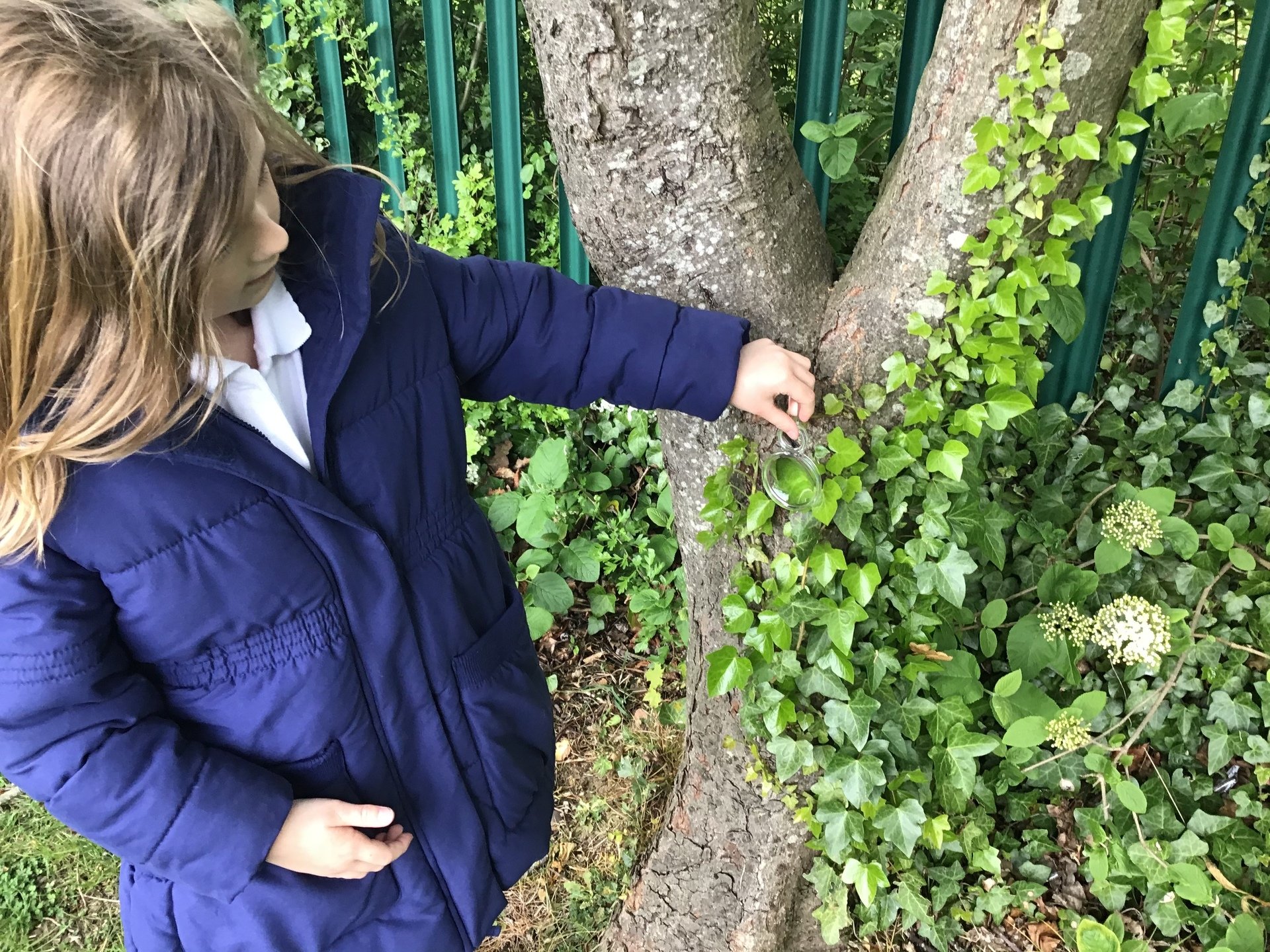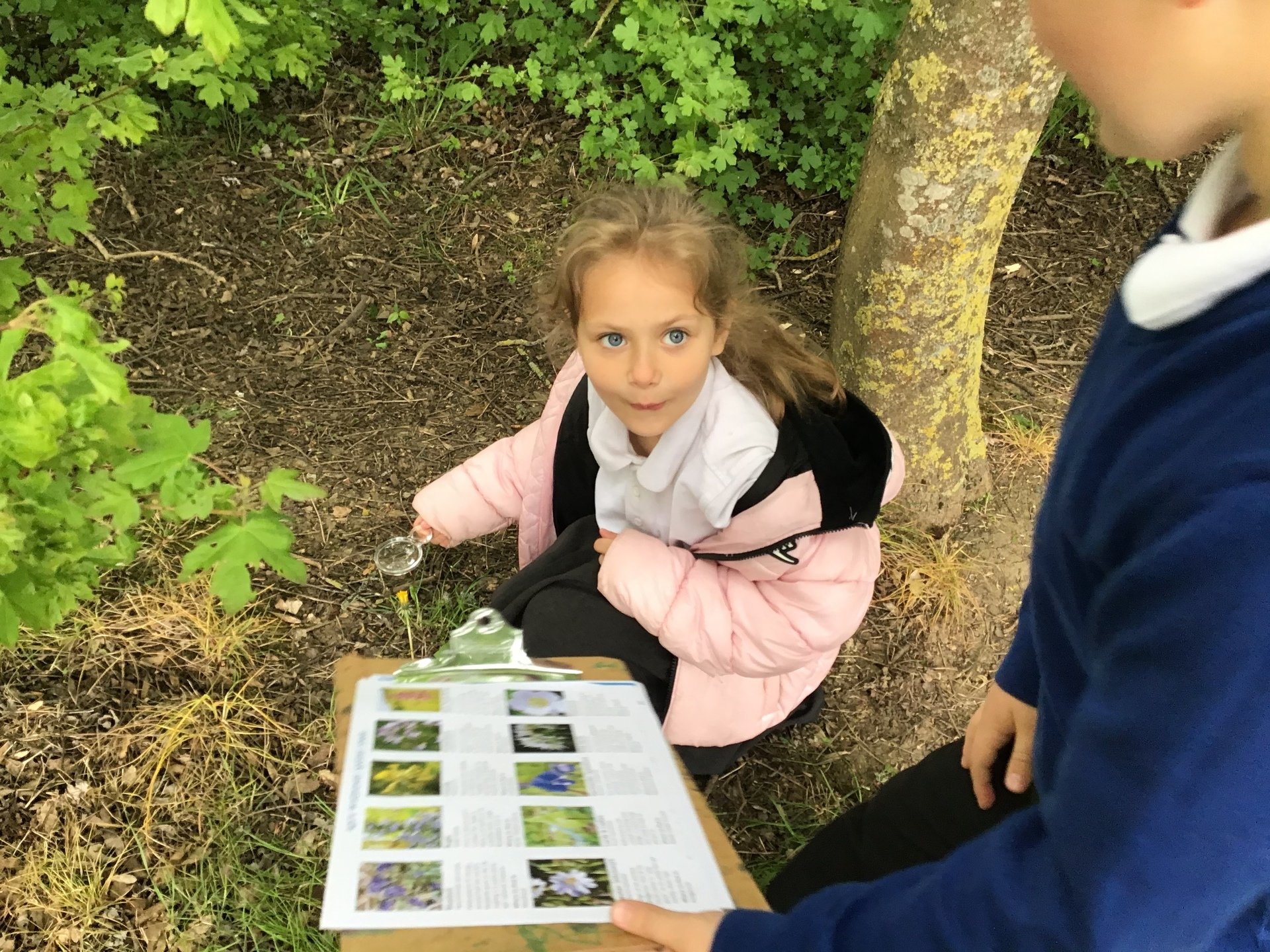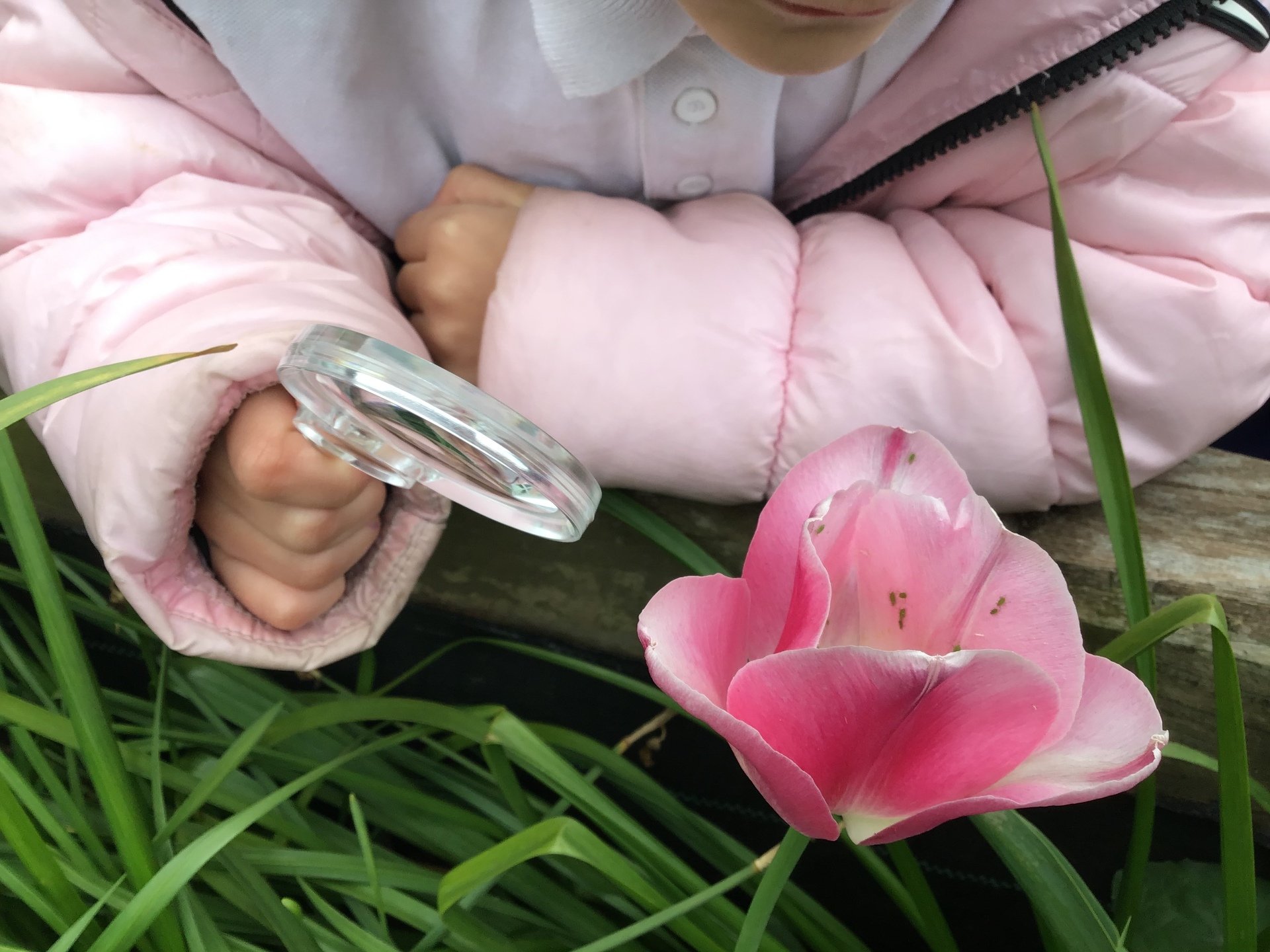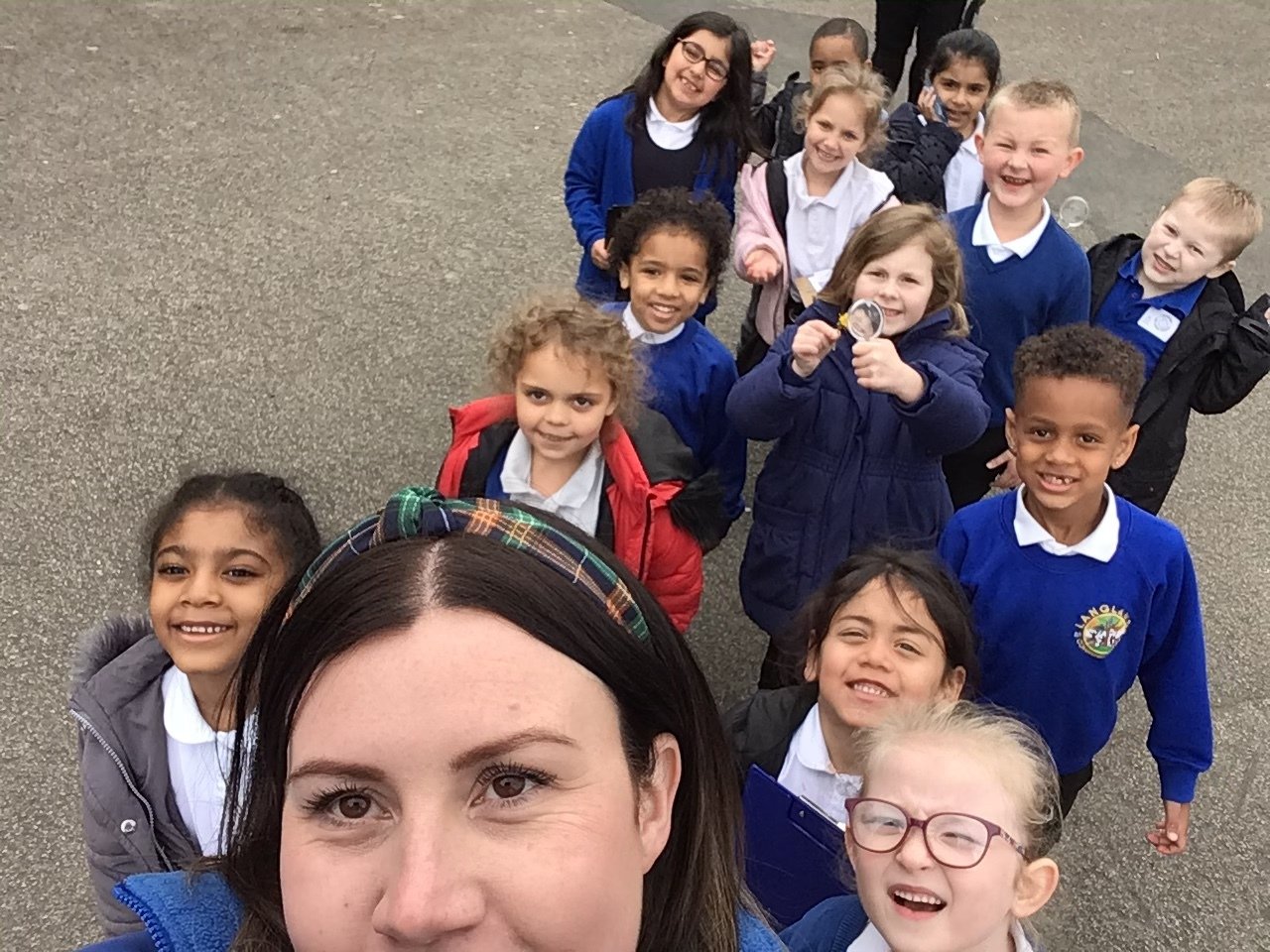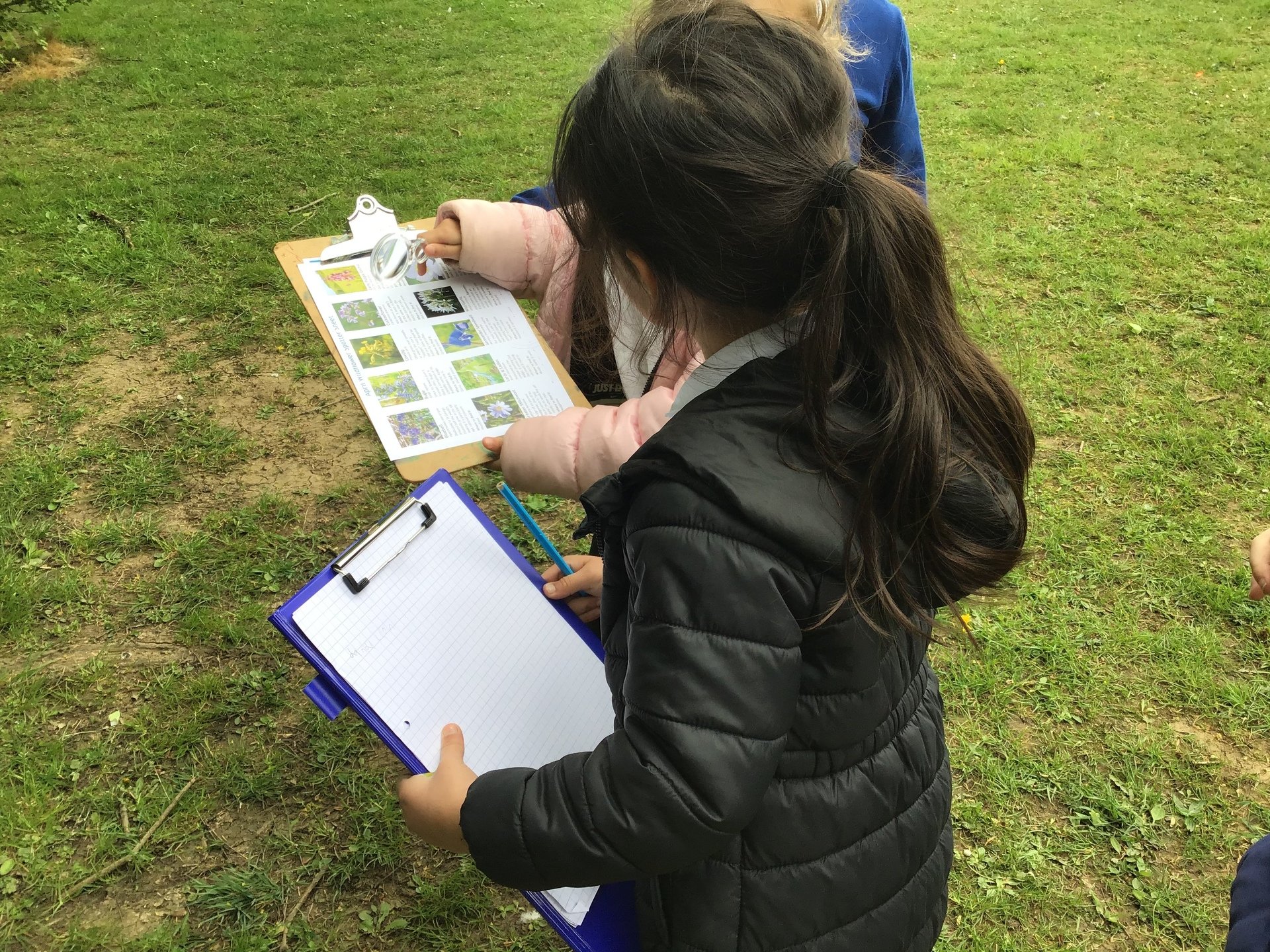 It has been a busy week in Year 1 this week. We have started reading a new text in Talk for Writing called 'The Storm Whale' and created paintings of a stormy sea inspired by the story. We have also written a class poem called 'The Stormy Sea' (Video to follow).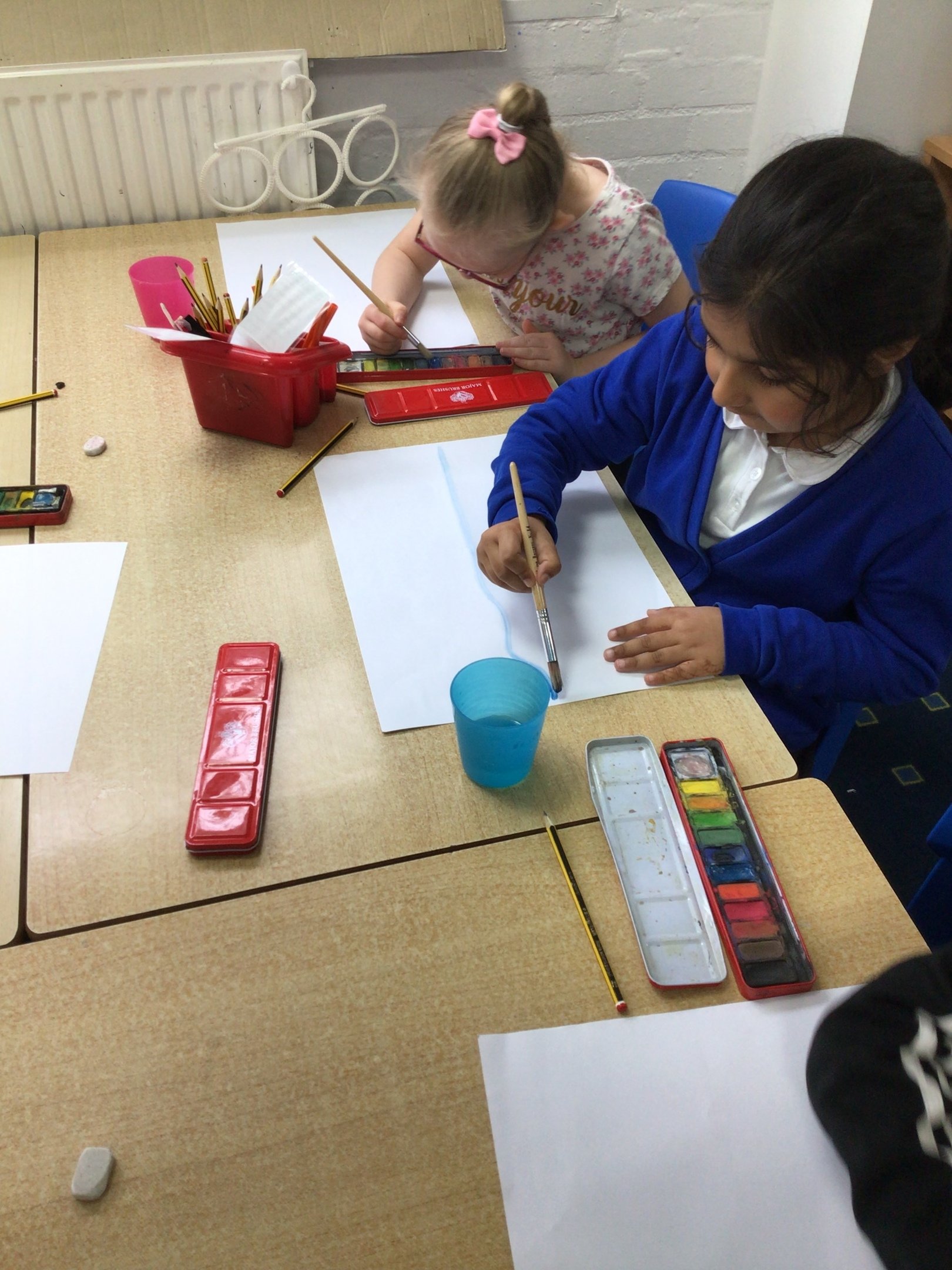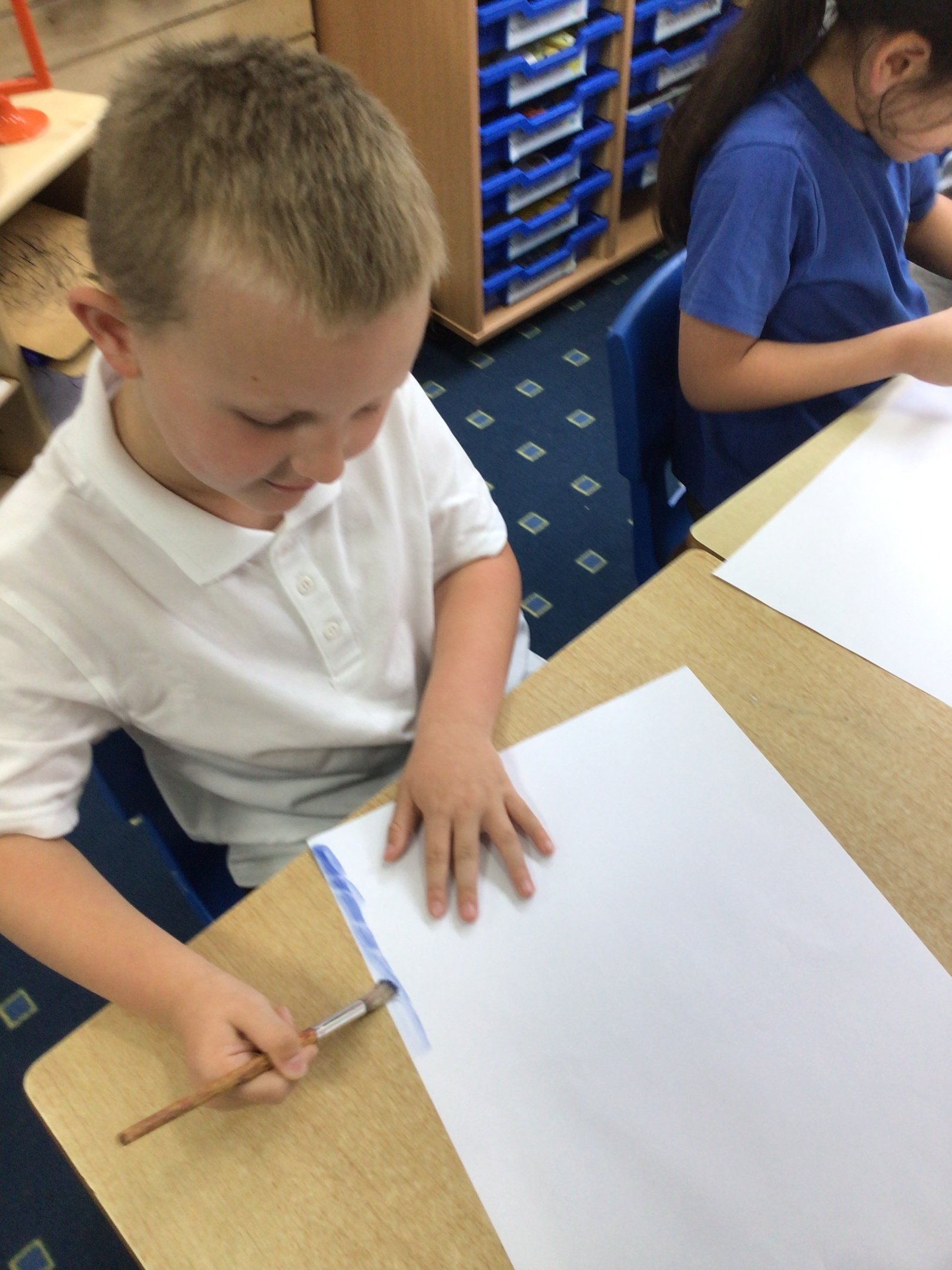 In art, we have been learning all about how to join things together using tabs and flanges in preparation for creating our own recycled material sculptures.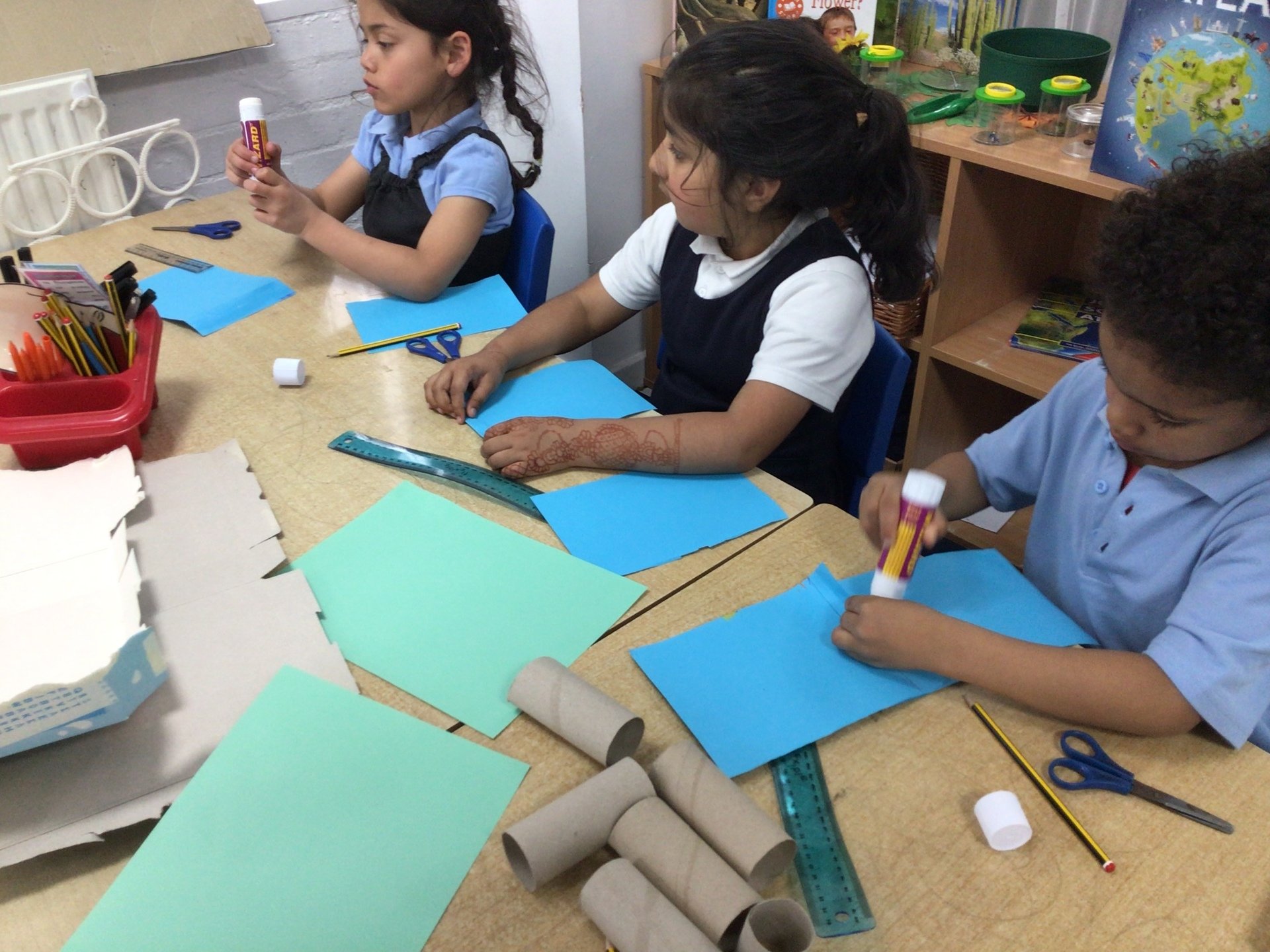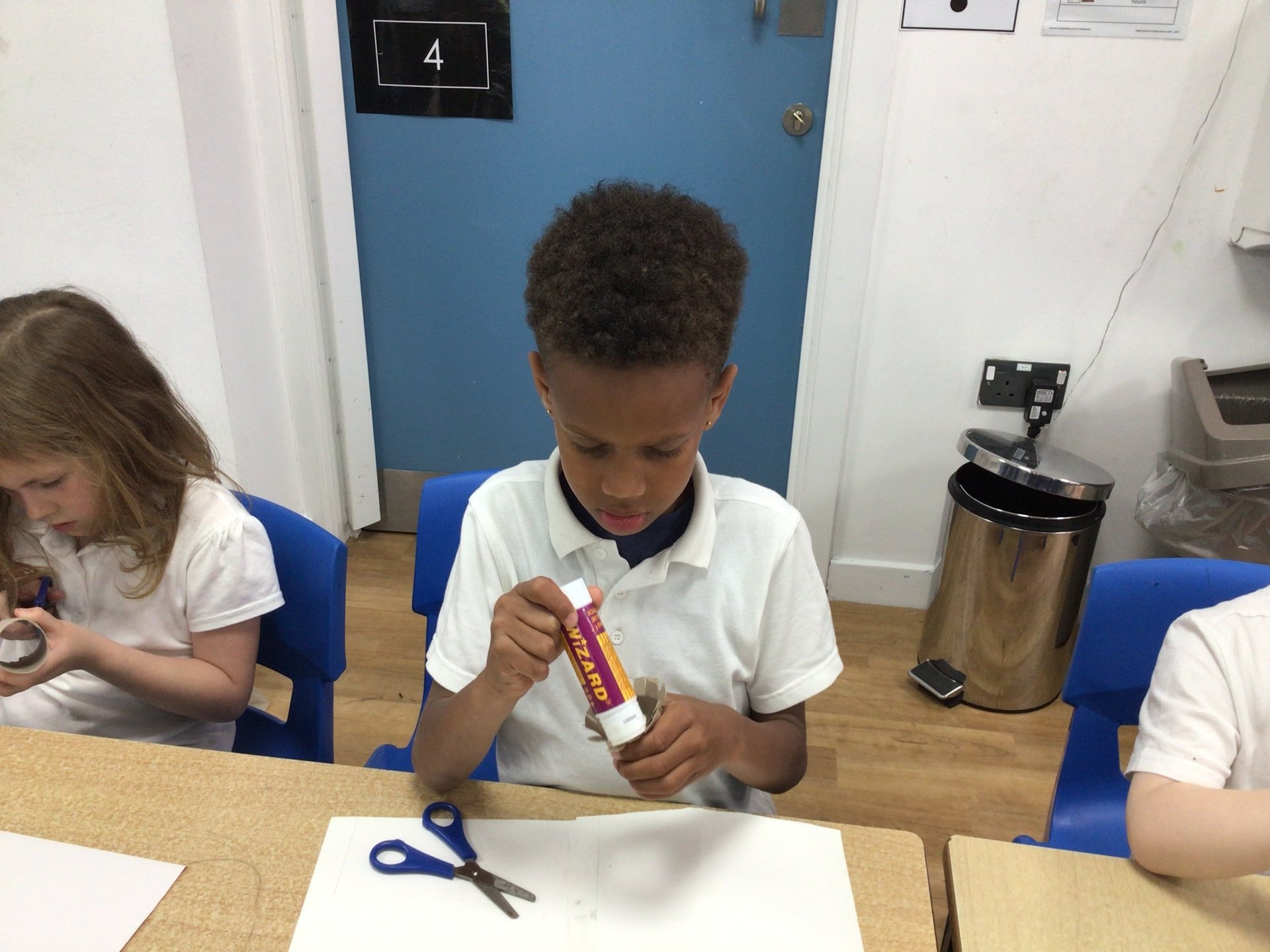 We have had another busy week in Year 1. During our art lessons, we used toothpicks and mini marshmallows to create 3D structures (it was very tempting to eat all the yummy marshmallows!). We also had a visit from a lovely gentleman called Philip who is an expert on everything trains and Wolverton Works. We asked him lots of questions about Wolverton Works and train travel to help us with our history unit for this term. We found out that the Queen's train was made in Wolverton and they had to add an extra shelf for the Queen to put her crown on! If you are very lucky, sometimes you can see the Queen's train from the Lidl carpark in Wolverton.