Year 6
Take a look at what Year 6 has been doing so far this term.
Sycamore's PE day is a Tuesday.
Oak's PE day is a Friday.
On Friday 11th November, 18 pupils from Outstanding Oak and Super Sycamore represented Langland Community School at the Remembrance Day Service at Christ the Vine in Coffee Hall. It was a long morning when the children were standing waiting for the service to begin alongside several other schools. We were led down to the war memorial at the church by members of the Royal British Legion, marching in line and in silence.
As the ceremony took place, our pupils made their school and families proud, as they stood in complete silence for 4 minutes; 2 minutes for Queen Elizabeth II and then another 2 minutes for all of those that gave their lives in war. Whilst we looked on, doves were released during the silence as a symbol of peace; it was such a poignant moment.
The children were then rewarded with a cupcake, topped with an iced poppy symbol, and a cup of juice. This set us off nicely for our walk back to school.
I want to thank the children involved, as they showed outstanding attitudes and behaviour. As always, they were Ready, Respectful & Safe.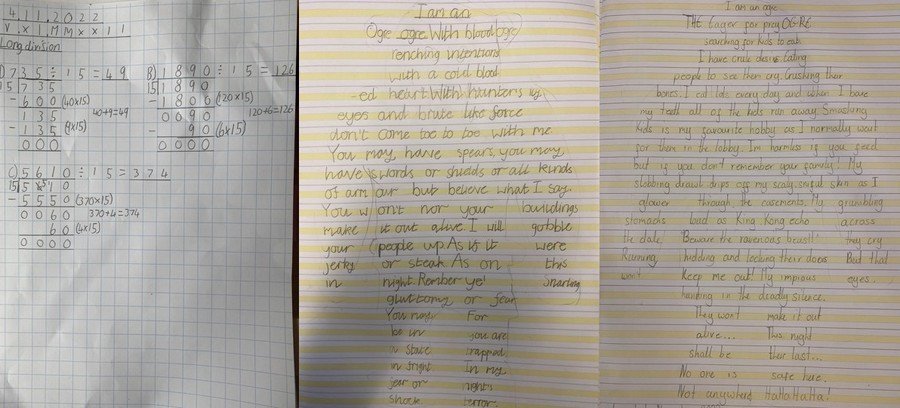 Year 6 have had a super busy four days back this term.
We have started our new Talk for Writing Unit where we will be writing an explanation text about some of the mythical creatures, we have learnt about from the Spiderwick Chronicles.
To develop our vocabulary this week, we have been reading and writing poem about ogres using our senses. We particularly enjoyed a poem by Walter De La Mare, which was full of archaic vocabulary. You can read some of our poems below - can you spot some of the exciting vocabulary we have magpied this week?
In maths we reviewed our written methods of multiplication and division. We have built on this and learnt long division (3-digit number by a 2-digit number). Have a look at our learning below... Can you see how we followed the steps accurately?
These were the steps we followed:
Step 1: Write the multiples for the divisor up to 10x
Step 2: What is the largest multiple you can take away?
Step 3: Subtract the multiple from the quotient
Step 4: What is the largest multiple you can take away now?
Step 5: Repeat the subtraction
Step 6: Continue until you can't subtract anymore, and you will be left with your remainders.
Step 7: How many groups of the divisor have you taken away in total?
Step 8: Rewrite your division sentence including your answer.
We started our new science topic - Evolution and Inheritance. We thought about what characteristics we inherit from our parents and what features are influenced by our environment.
Year 6 are looking forward to sharing their learning with their families and carers next week. Don't forget to book online :-)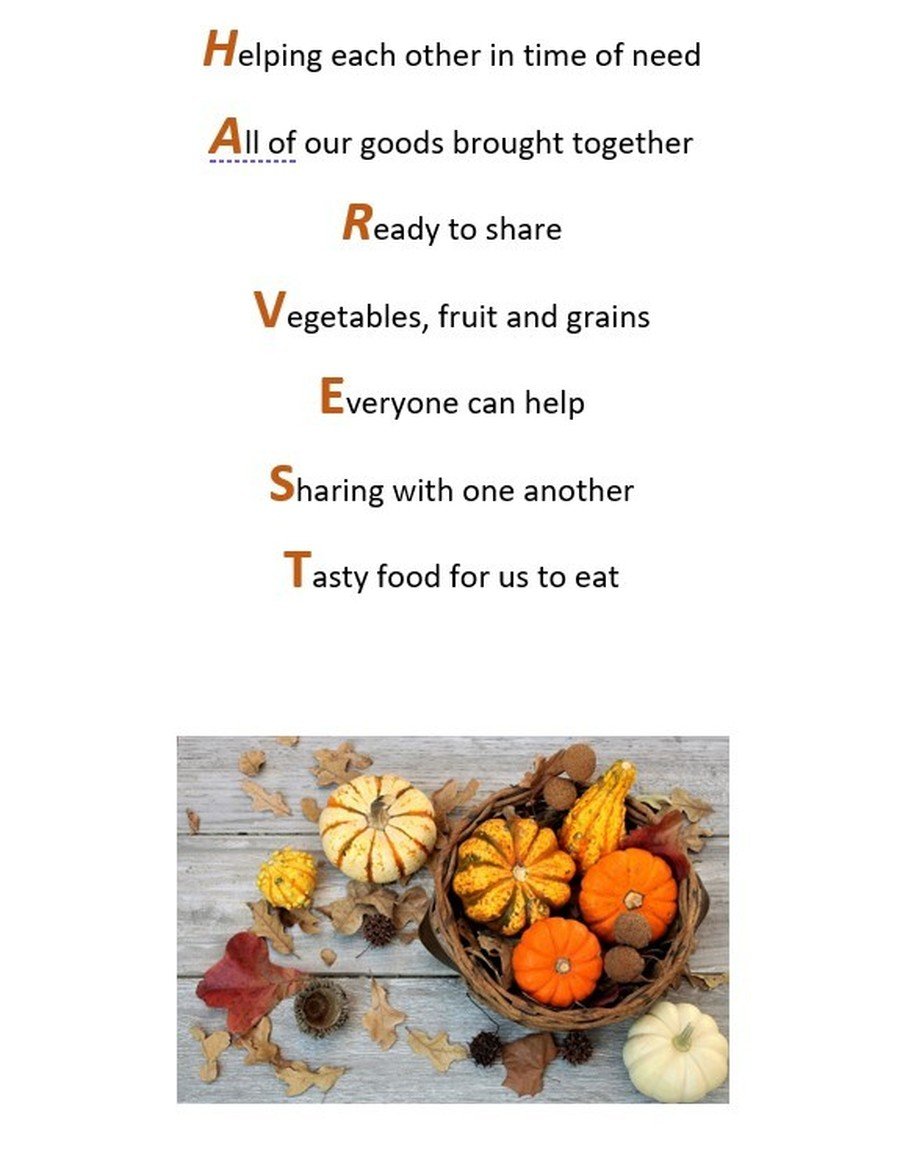 We have been celebrating one of our favourite times of the year... Harvest Festival. Although the weather isn't fantastic, our attitudes, singing voices and thoughtfulness always stand out at this time. We sang the 'Harvest Mamba' and learnt about the amazing work that the Food Bank do in our community.
Both classes created acrostic poems to share with the rest of the school.
This week in History, Year 6 has continued to look at WWII and the impact that the war had on people at home in Britain. We discussed rationing and how everyone had to cut down on what they ate so that there was a fair share of the food in the country - even the Royal Family were on rations.
This led us to discuss whether it was something we should consider, as we are currently going through challenging times and shortages of some food items.
We have replicated some government posters created to make the public aware of the vital part they had to play in the war.
It has been an exciting week of writing in Year 6. We have been innovating a text together, and the contributions from the pupils have been outstanding. We have tried acting out scenes, which has helped us to dig deep for words and phrases that create tension.
Here are some examples of what we have created:
'I could feel my heart pounding in my chest.'
'Without notice, ice-cold bumps expanded across my raising skin.'
'Goosebumps ran up my body as I took a glimpse out of the corner of my eye.'
'The thought of the approaching shadow made me break out in a sweat.'
'A fierce deep voice shouted, rumbling like a tsunami- someone or something was pursuing us.'
'We ducked down and kept as silent as mice.'
As you can see, the children have invested a lot of time and energy in their work, of which they should be proud of.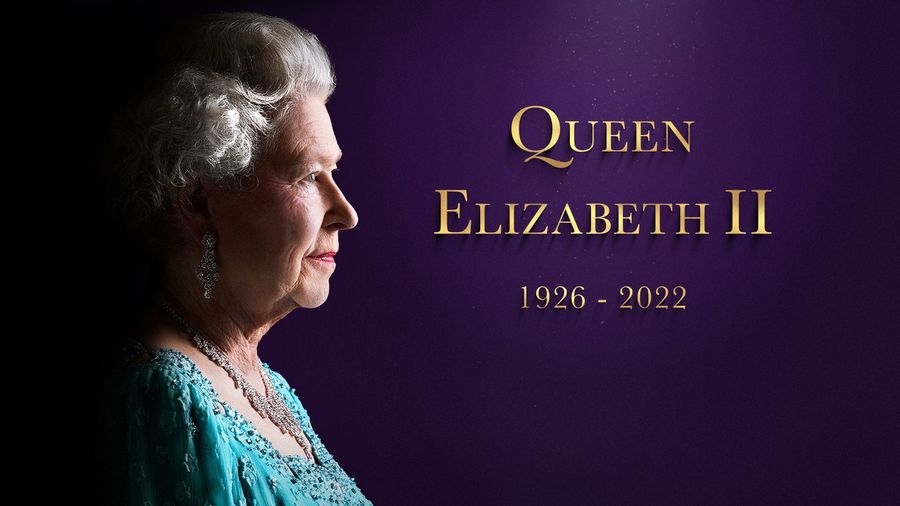 Year 6 has watched reports about the life of Queen Elizabeth II who sadly passed away on Thursday. We discussed how the death of someone, whether related to us or not, can cause us to have different emotions. We talked about how in some cultures it is felt that it is important to mourn someone; in other cultures, that person's life should be celebrated.
What we agreed on was that we all react differently to loss, and that there is no right or wrong way to respond when something like this happens.
It was so nice to see Year 6 act in such a mature way and to be so respectful of how other people feel.
As a school, we are looking at ways to improve our handwriting. The children are learning to hold their pencils correctly, improve their posture, and position their books so that they can develop more legible handwriting. They have been taking part in a number of exercises to strengthen their core. So if you hear them mention; Strong Penguins, Strong Lions, Strong Lizard, Strong Bear and Strong Lizard; these are the names of the poses and postures they are using to become strong writers.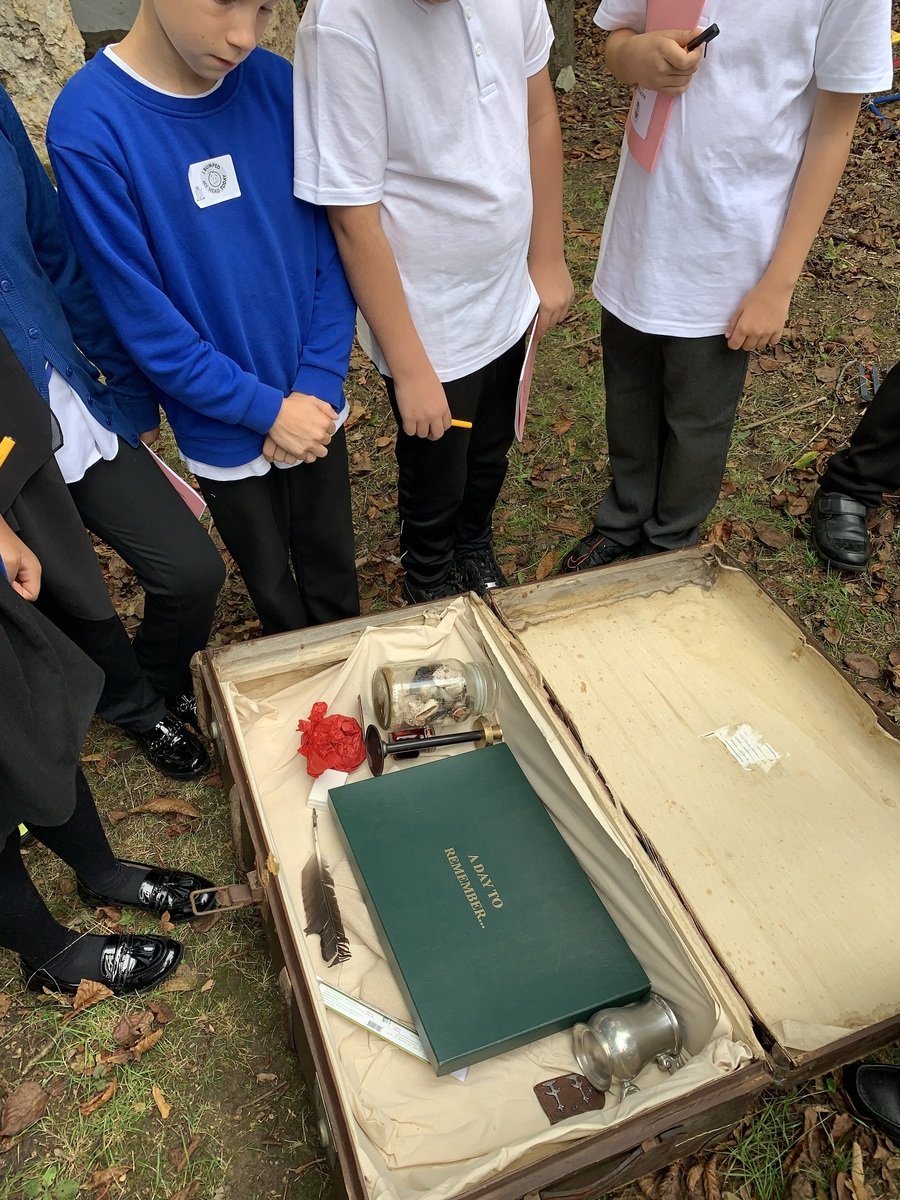 This week, a mysterious suitcase was discovered in 'The World of Wild'.
We felt a number of different feelings as we approached the hut that contained the case: nervous, frightened, excited, anxious, scared and thrilled.
There were a number of different items found within the case, such as, a candlestick holder, a bottle filled with a mysterious red liquid, a silver tankard containing jewellery, a used quill, a copy of The Times newspaper from 1969, a gold stone, and a wonderful collection of hand drawn pictures of magical creatures and beasts.
We can't wait to see what amazing writing comes from our exciting discovery.