Year 4
Welcome to Year 4 Awesome Apple's Class Blog!
...Bringing you weekly updates on the amazing learning going on in Year 4 this year!
Notices:
PE is on Monday's - please wear PE kit to school on this day
Spelling tests are every Monday
Pick 'n' mix homework is available every half term
Please remember to read and practise time tables on TTRS everyday at home
Welcome to our very first week in Year 4! The children have settled into their new year group remarkably well and have impressed me with how quickly they have picked up our new routines and expectations as well as how easy it was for them to continue following our school rules of being ready, respectful and safe. The class has made a fantastic start on their new learning and have enjoyed delving into some new topics...
In Art this week, we created some lovely pieces of work using line and stippling techniques, including hatching, cross hatching and complex hatching. In History, we discovered that Vikings used to be called Norsemen, and that they had four classes in their society: thralls, karls, jarls and the king! In PSHE, we were introduced to the Zones of Regulation, which is going to support us in learning more about self-regulation and emotional control. In Maths, we recapped our knowledge of place value and looked at the different concrete resources we can use to represent these. Then we made creatures using ones, tens and hundreds and worked out which 3-digit number we had created!
Well done to all on a really fantastic first week back! I am already looking forward to more fun next week. See you all on Monday (in PE kits)!
Miss Walters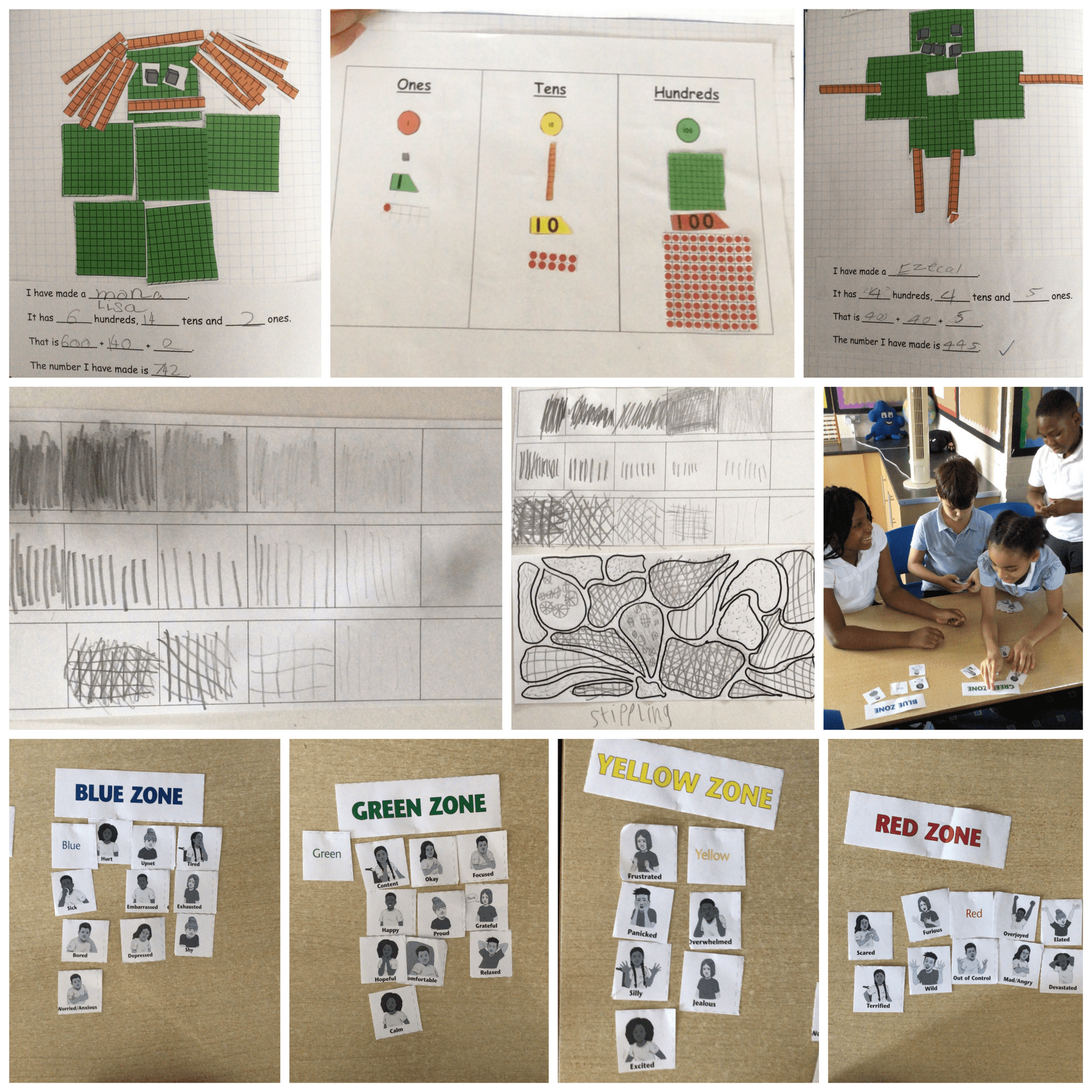 Wow! Our first full week back at school and what a great week it was! we have been introduced to all of our new topics now and have made a brilliant start...
In science we learned about the states of matter and experimented with liquids and solids to sort objects into their correct states. In history, we learned about some of the raids which gave Vikings their reputation as fierce and violent warriors! In art, we focused on the importance of drawing the details we see in front of us and made some lovely sketches of lavender from Mrs Wright's garden.
Our Talk for Writing lessons have been full of incredible short burst writes where we have used some brilliant writerly techniques including personification, metaphor and manipulating the weather and time of day to really enhance our setting descriptions. In maths, we learned how to round numbers to the nearest 10 and 100 which, though challenging at first, the children have become masters of!
Well done on another brilliant week, Awesome Apple.
Miss Walters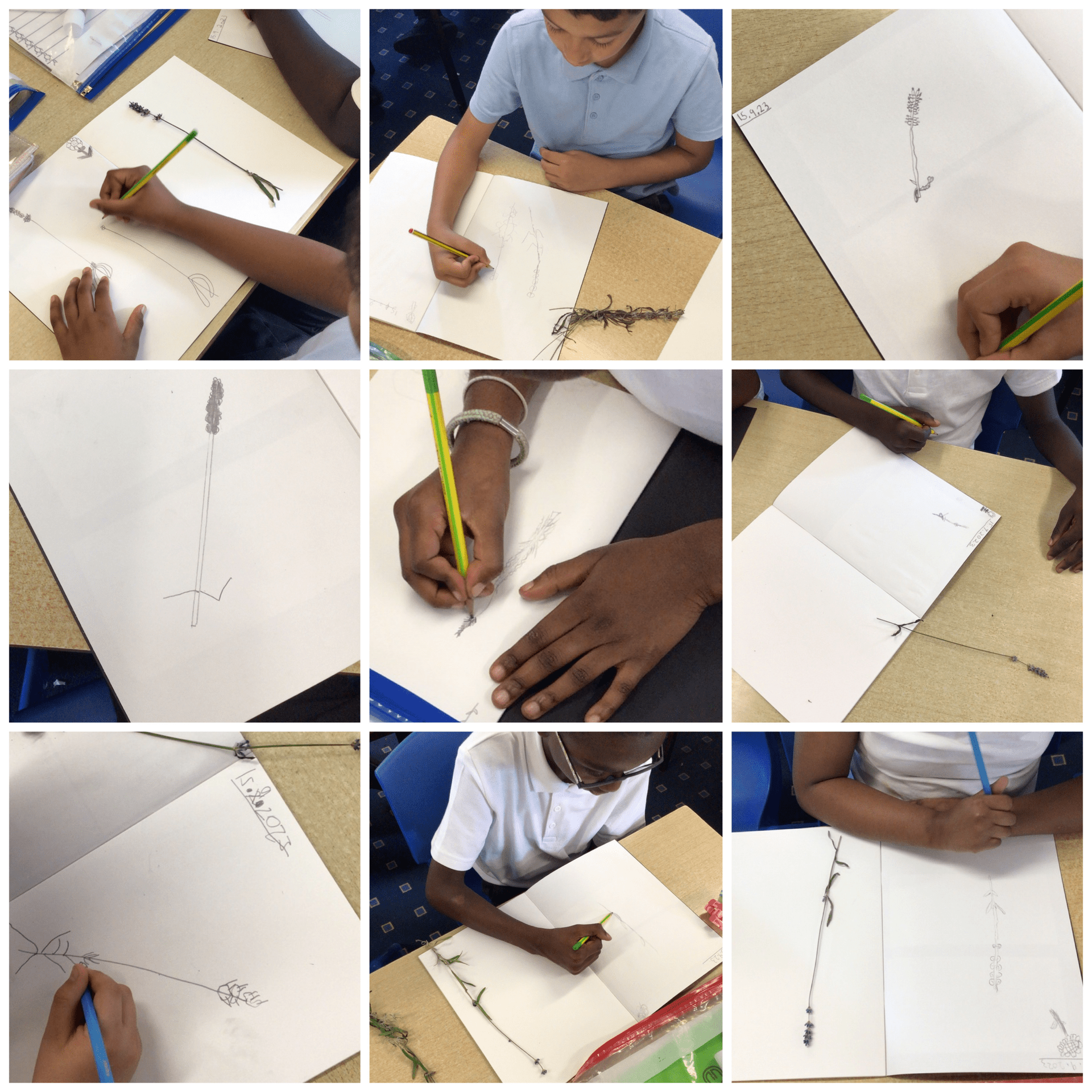 This week in Awesome Apple we had a fantastic time in science investigating melting: when a solid changes state into a liquid due to increased temperature! We burned tea lights under chocolate, ice and wax and discovered that wax melts very easily, chocolate took a little longer and the wax took a long time to begin to change its state!
In our Zones of Regulation lesson we watched some clips from Finding Nemo and the children worked well to guess which zone each character was in at a different point in the film and justify their reasoning! We realised this will help us in our everyday lives if we are more attune to knowing which zone a person might be in, and therefore how we can support them.
In Talk for Writing we looked at direct characterisation, starting with a very funny game where we had to draw a character based on our partner's description! Who knew we had such keen artists amongst our class! We used our skills of description to write some amazing poetry and prose based on our very own strange creatures!
Good job everybody!
Miss Walters